"Japanese paper Laminated Glass"
Japanese paper has the depth and warmth unique to Japanese paper.
By fusing such Japanese paper with glass, "Shirabe" was born to produce a calm and relaxing space.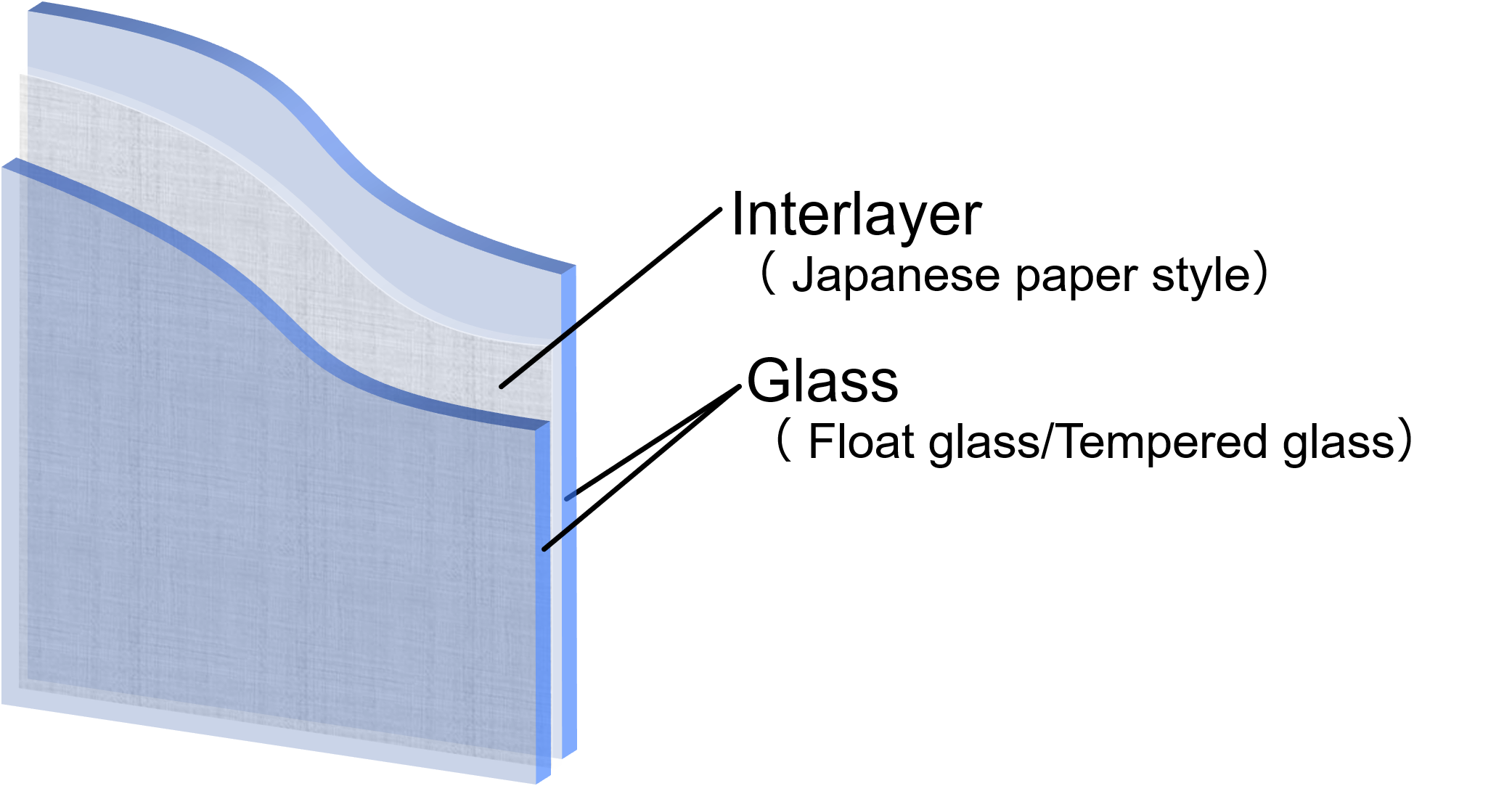 ■space
Because of its high light transmittance, bright lighting is obtained.

■ Design
You can use the handle either in portrait or landscape orientation.

■ Safety
Because of the laminated glass structure, scattering and dropping of debris is rare even if it breaks.

■ Weather resistance
We use an interlayer film excellent in weather resistance, so you can use it even outdoors.