Realized the largest size in Japan. To the entrance with a large opening.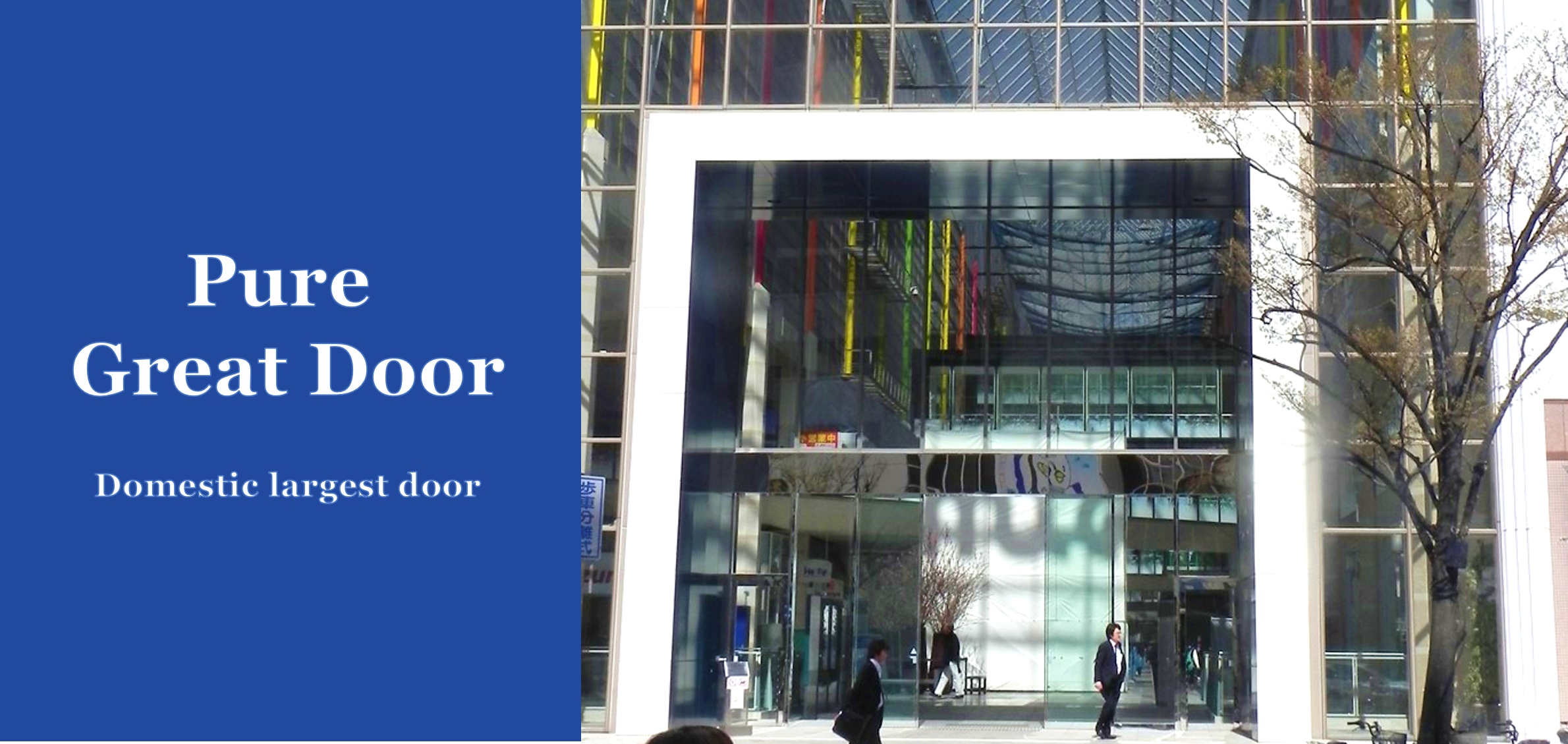 The entrance is the face of the building.
It can be realized without spoiling the space full of openness.

■ Decorative material: stainless steel
■ Various functions Glass can be used
■ Various surface finish correspondence
■ Various locks correspondence.